Hieroglyphic Complexity at Esna
Unetymological Spellings, Trigrams, and Anadromes from Esna Temple and Finnegans Wake
Keywords:
Esna Temple, Roman Period, Ptolemaic Egyptian, Enigmatic Writing, Horapollo, James Joyce, Neith, Khnum, Tatenen
Abstract
Exploration of various types of scribal innovation (particularly in the arrangement of hieroglyphs), as evidenced in Roman period inscriptions from Esna, compared to similar practices in James Joyce's Finnegans Wake. Beyond the much-discussed phenomenon of unetymological spellings, particular attention is paid to the reduction of chief divinities' names to sportive bigrams and trigrams, which could be rearranged to express theological constellations.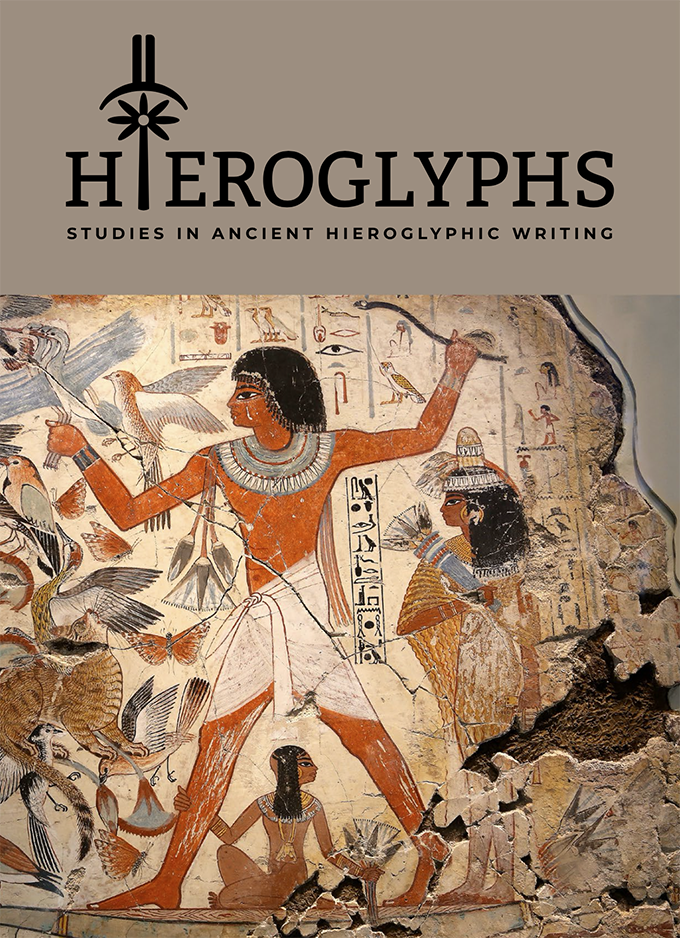 Downloads
How to Cite
Klotz, D. (2023). Hieroglyphic Complexity at Esna: Unetymological Spellings, Trigrams, and Anadromes from Esna Temple and Finnegans Wake. Hieroglyphs, 1, 127–148. Retrieved from http://cipl-cloud37.segi.ulg.ac.be/index.php/hieroglyphs/article/view/7
License
Copyright (c) 2023 David Klotz
This work is licensed under a Creative Commons Attribution-NonCommercial-NoDerivatives 4.0 International License.