The Scribe's Outfit 𓏟 in the Deir el-Medina Pseudo-script
Shapes and Uses
Keywords:
hieroglyphs, hieratic, identity marks, ostraca, pseudo-script
Abstract
The sign for 'scribe' that occurs among identity marks on Deir el-Medina ostraca and other artefacts from the Ramesside Period (ca. 1290–1070 BCE) shows a remarkable graphic diversity. Its basic forms were inspired by hieroglyphic writing on the one hand, and by cursive (hieratic) writing on the other, and both forms appear to have enjoyed equal popularity in similar contexts. In addition to the information it provides on the reception of hieroglyphic and hieratic writing among semi-literate administrators, the sign is evidence for the existence of one 'senior scribe' at Deir el-Medina.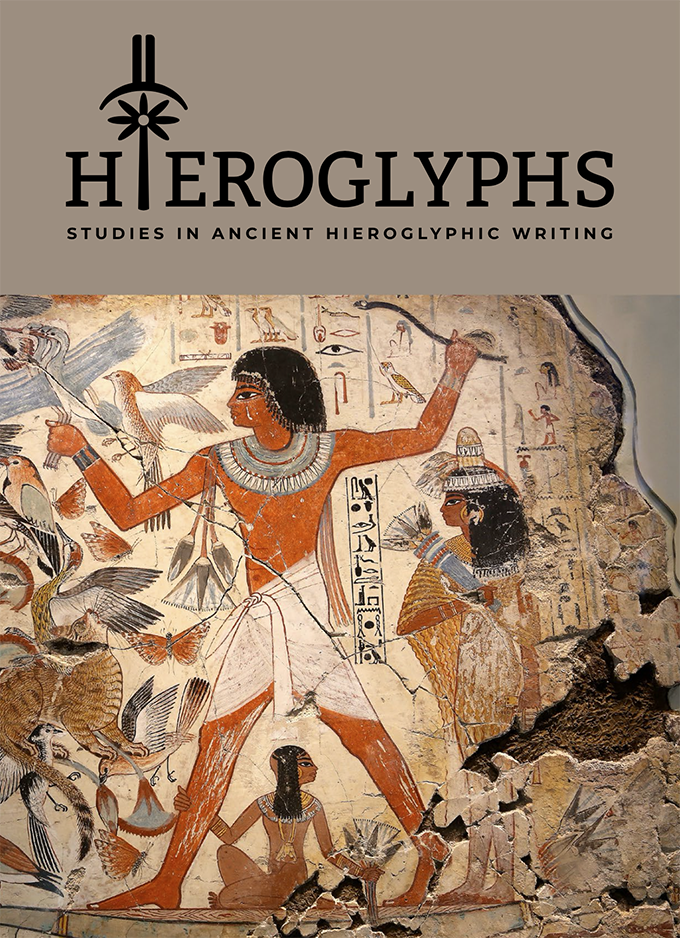 Downloads
How to Cite
Haring, B. (2023). The Scribe's Outfit 𓏟 in the Deir el-Medina Pseudo-script: Shapes and Uses. Hieroglyphs, 1, 31–43. Retrieved from http://cipl-cloud37.segi.ulg.ac.be/index.php/hieroglyphs/article/view/6
License
Copyright (c) 2023 Ben Haring
This work is licensed under a Creative Commons Attribution-NonCommercial-NoDerivatives 4.0 International License.