The Social Lives of mdw-nṯr 𓊹𓌃𓏪
Keywords:
Writing, identity, Thoth, Scribes, ḥr.j-sštꜣ, script
Abstract
This paper explores the discourses surrounding mdw-nṯr and the contexts in which they appear. Having been translated as both "hieroglyphs" and "god's words," it purportedly reveals the Egyptians' attitude toward this script throughout Egyptian history. By analyzing its attestations from the Old to the New Kingdoms, this paper highlights shifts in discourses surrounding mdw-nṯr, especially in how it was employed and by whom.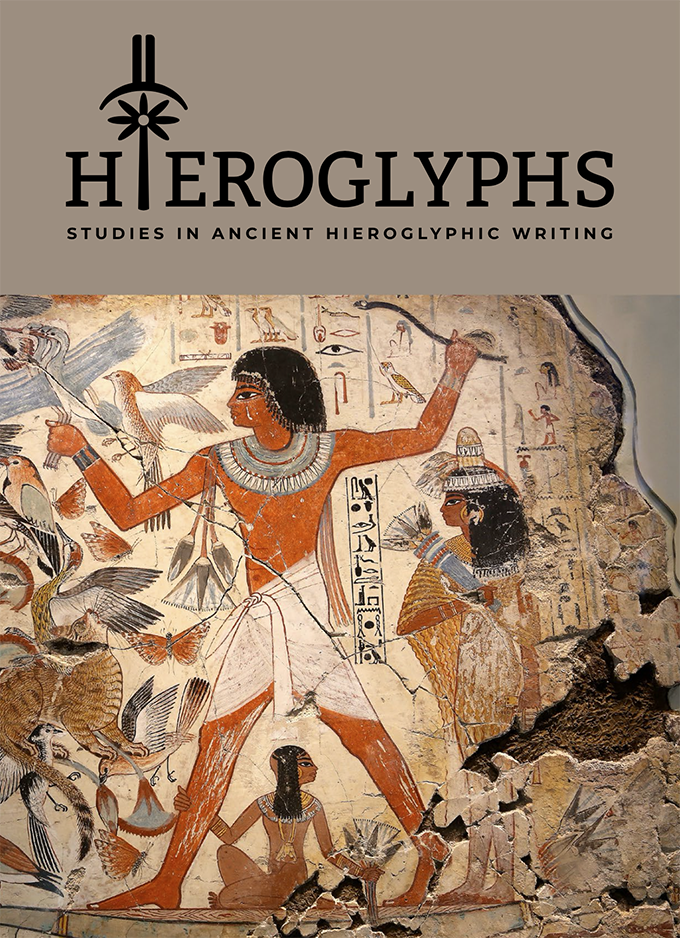 Downloads
How to Cite
Allon, N. (2023). The Social Lives of mdw-nṯr 𓊹𓌃𓏪 . Hieroglyphs, 1, 193–218. Retrieved from http://cipl-cloud37.segi.ulg.ac.be/index.php/hieroglyphs/article/view/4
License
Copyright (c) 2023 Niv Allon
This work is licensed under a Creative Commons Attribution-NonCommercial-NoDerivatives 4.0 International License.