Exploring the Hieroglyphic Sign After Champollion
Keywords:
sign analysis, classification, palaeography, effectiveness, performative writing
Abstract
Through a review of the approaches and achievements of our two hundred years of study into Egyptian hieroglyphic writing, we will first explore the analysis and classification of signs, the list of signs and palaeogra- phies, as well as the relations of the hieroglyphic signs with representation, with an emphasis on the use of the figurative dimension of the sign.We will then study the expedients employed by writing in order to achieve a high degree of effectiveness for the sign: its colour, shape, mobility, smell and combination of different elements or its association with other signs. The question will be asked whether a sign needs to be read or visible in order to be effective. At last, the performative value of Egyptian writing, its origin and its use will bring to light the role that writing indeed plays in maintaining the harmony of creation.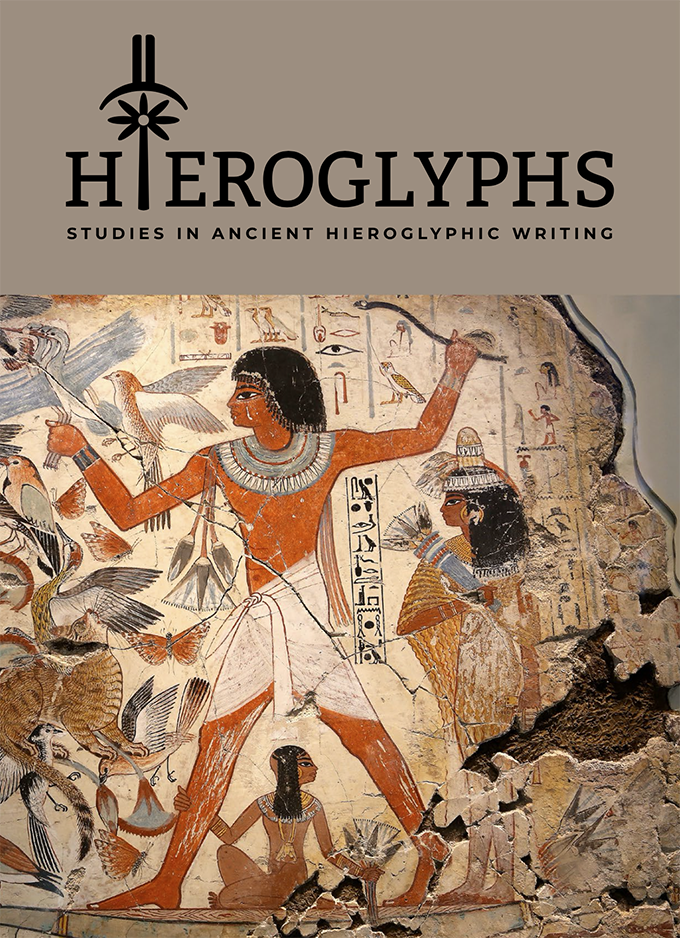 Downloads
How to Cite
Beaux, N. (2023). Exploring the Hieroglyphic Sign After Champollion. Hieroglyphs, 1, 109–126. Retrieved from http://cipl-cloud37.segi.ulg.ac.be/index.php/hieroglyphs/article/view/2
License
Copyright (c) 2023 Nathalie Beaux
This work is licensed under a Creative Commons Attribution-NonCommercial-NoDerivatives 4.0 International License.