Anatolian Hieroglyphic Writing and Meta-Writing
The Name of Kubaba
Keywords:
Kubaba, Anatolian Hieroglyphs, Sign use and function, Meta-writing
Abstract
This contribution discusses the writing of the name of the goddess Kubaba. In its fullest form, her name is marked with the classifier for "god" next to full phonetic writing of Kubaba as ku-pa-pa-. Curiously, most spell- ings include a bird sign (AVIS) after the first syllable, ku. This paper addresses the spelling, which seems to break with the current understanding of how Anatolian hieroglyphic writing functioned. It is argued that this particular writing exceeds the recording of linguistic content with the bird sign, which is to be understood as meta-writing, i.e., a visual comment on the writing.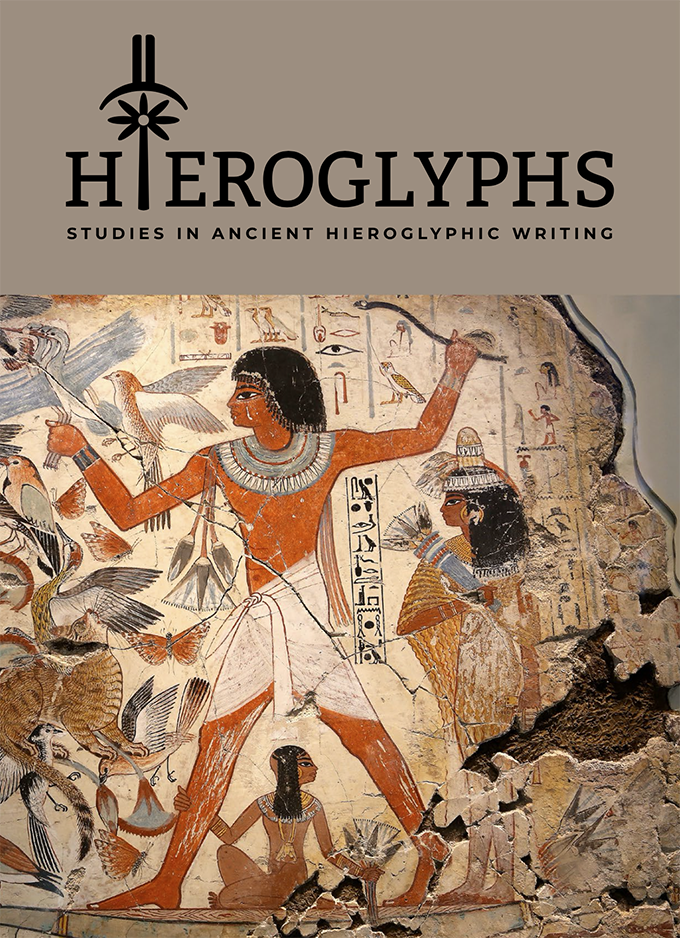 Downloads
How to Cite
Payne, A. (2023). Anatolian Hieroglyphic Writing and Meta-Writing: The Name of Kubaba. Hieroglyphs, 1, 245–250. Retrieved from http://cipl-cloud37.segi.ulg.ac.be/index.php/hieroglyphs/article/view/10
License
Copyright (c) 2023 Annick Payne
This work is licensed under a Creative Commons Attribution-NonCommercial-NoDerivatives 4.0 International License.